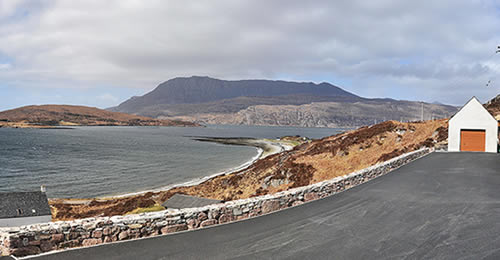 Ardmair
Ardmair Bay and Beach
Two miles north of the village of Ullapool, the bay and beach at Ullapool is a wonderful headland sitting looking over the water to Isle Martin and the spectacular mountain of Ben Mhor Coigach and also out towards the Summer Isles and Minch. Remnants of the traditional crofts that used to farm the land here still scatter their ruins over the land and from the beach it is common to spot sea birds, porpoise, otters, dolphin and even whales.
---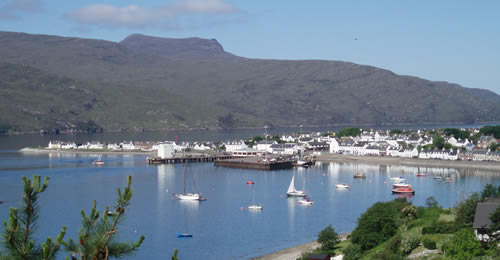 Ullapool
A beautiful fishing village on the north west coast of the Highlands of Scotland
Settlements have existed in and around Ullapool for thousands of years. The village itself was designed in 1788 by Thomas Telford as a fishing port and fishing still plays an important role in the village life, though these days the ferry to Lewis is also a crucial part of the economy and community as are tourism and the arts and festivals that take place in and around the village. There are a good selection of bars and restaurants offering food, drink and entertainment.
---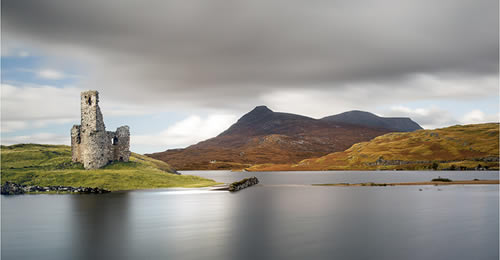 The Highlands
One of the last unspoilt wildernesses of Europe
The environment surrounding us is both beautiful and awe inspiring. The mountains and glens, the beaches and lochs, the moors and forest all offer sights and experiences according to what you desire. Walking, biking, climbing and trekking are all achievable all around us. Just north of Skylark is the North West GeoPark, home to a vast number of famous of mountains. Around us are many great wee villages all offering a welcome.
---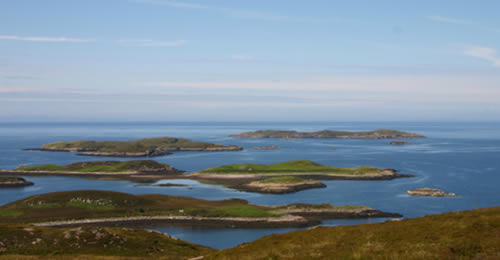 The Hebrides & Summer Isles
Historical and cultural beauties in the sea
The Hebrides are reached by the ferry running from Ullapool to Stornoway. In the summer the ferry runs three times a day and it is possible to have a day trip taking in the black-houses and Callanish Stones - a stone circle that pre-dates Stonehenge. The Summer Isles that can be seen from Skylark can be visited by the boats that run trips from Ullapool Harbour.
---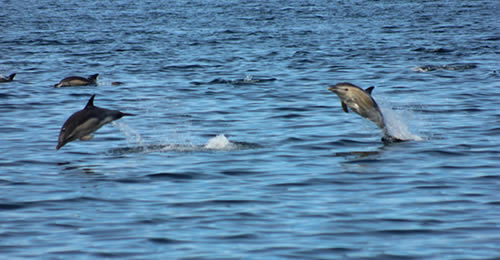 Nature and Wildlife
The Highlands offer a huge variety of animals, birdlife and plants
Throughout the Highlands you will encounter wildlife and nature, some of it unique to this part of the world. Deer roam the hills around us, Golden and White Tailed Sea Eagles soar through the skies, gannet, cormorant and red throated divers feed along the shore below Skylark, and porpoise, otter, dolphin and whales swim in the waters of Loch Broom.
---